Maybe it looks complicated, but trust me it's easy… 8)
We have these 7 simple steps:
1) First of all: DO NOT PAY ANYTHING IN ADVANCE, UNTIL WE SEND YOU THE FINAL PRICE INCL. SHIPPING!!!

2) Tell me about the goods you are interested in, Your address via our email: export@marselus.com - use our product code (xx-xx) from our catalogue (powered by Airtable): Note: All prices in the catalogue are without shipping!!!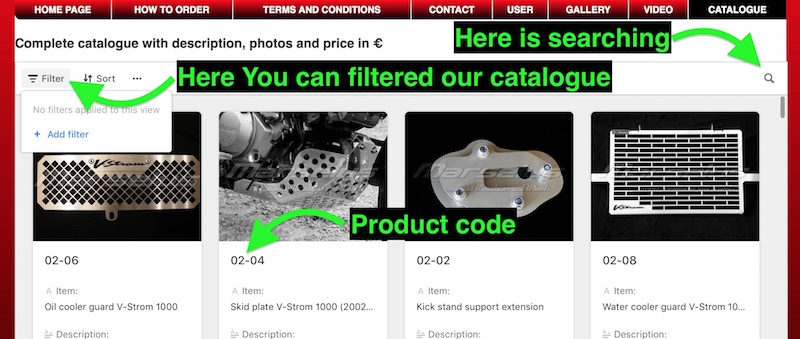 3) We will determine the total weight and price of the good/s. This total weight, price and destination tells us the total price.

4) Next step is choose the method of payment.
Currently, it is two method to pay:
a) via PayPal = plus 5% to the overall amount of the goods and shipping (from step nr. 3)
b) or via bank transfer (SEPA payment-within EU) = plus 1€ to the overall amount of the goods and shipping (from step nr. 3)

5) We will tell you the total price you will send to us, according to the method of payment you have chosen (PayPal or bank transfer) and other details of payment

6) We will order the goods in our system for you - due to our internal reasons and Czech laws

7) As soon as we receive the payment, we send the goods to You
If You have any questions, feel free to contact us via email: export@marselus.com